About MCI ( Verizon Business )
Verizon Business is the global IT solutions partner to business and government. As part of Verizon Communications—a company with nearly $108 billion in annual revenue—Verizon Business serves 98 percent of the Fortune 500. Verizon Business caters to large and medium business and government agencies and is connecting systems, machines, ideas and people around the world for altogether better outcomes. Verizon Business reached its premier status by combining its expertise, global reach and solutions with the right technologies and its transformative network computing platform to deliver what customers need.
Verizon Business helps enterprises find solutions to their business issues through the use of information technology. Verizon can help clients enhance business continuity strategies; improve global customer service; drive sustainability initiatives; reduce risk; modernize and globalize infrastructure; increase reach and speed to market; enable the remote workforce; and help control hardware, facilities and IT operational costs through its managed and IT consulting services. Verizon Business' breakthrough technology and continued innovation embody the company's heritage and customer-centric focus.
Quick Facts :
Global Reach - Offices in over 570 cities in 82 countries across six continents
IP Network - Reaches customers in more than 2,700 cities and more than 150 countries
Access to Verizon Wireless Network - Operates the nation's fastest, most advanced 4G network and largest, most reliable 3G network. Verizon Wireless serves 104 million total wireless connections, including more than 88 million retail customers
Data Centers: 200+ data centers in over 20 countries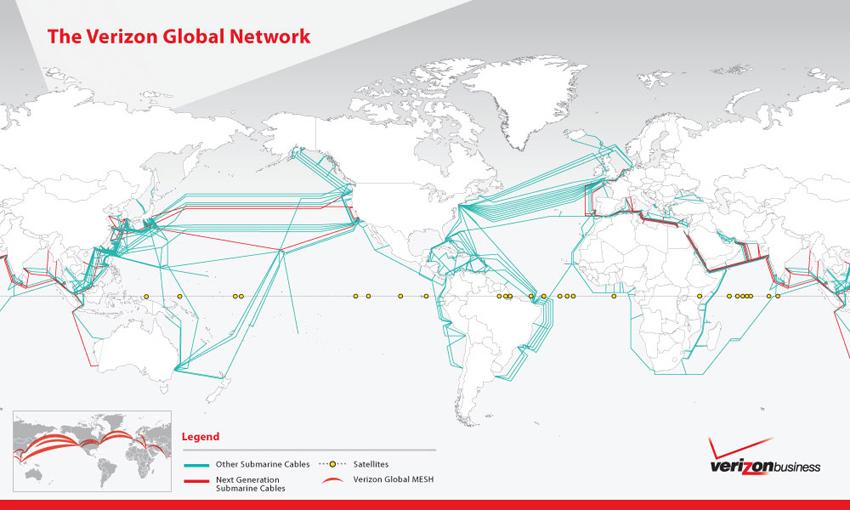 Corporate Office
MCI ( Verizon Business )
Ashburn
Virginia
United States of America
www.mci.com | www.verizonbusiness.com